Android phone as WiFi PC remote control
I  just tested a new remote control application  : VDLys K&M ( http://tuto.vdlys.com/?ID=VDLysKM )
A first program is installed on a PC , a second program is installed on a smartphone working with Android.  If  you have a Wifi access point the connexion between the two equipments is automatically activated and the remote control is ready to work. No special setting is required.
When visiting customers or friends, you may not want to connect your PC on their network.  In these conditions you activate the Wifi access option on your smartphone and connect your PC to this access point. The remote control is ready to work.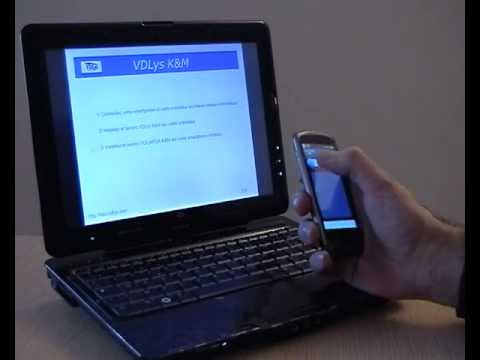 The main interest of this application is slide show  from PowerPoint files , PDF files or JPG  images.   You can get from the computer a list of files on tour samrtphone you can select and screen . The two large arrows on the smartphone screen are used to switch from page to page in PPS/PPT  or PDF files and from files to files with JPG images. Il necessary you may use also your  smartphone as  a complete keyboard and mouse remote control.